Today i found a letter in my mail. It was from Veron, the HAMRadio club from the Netherlands.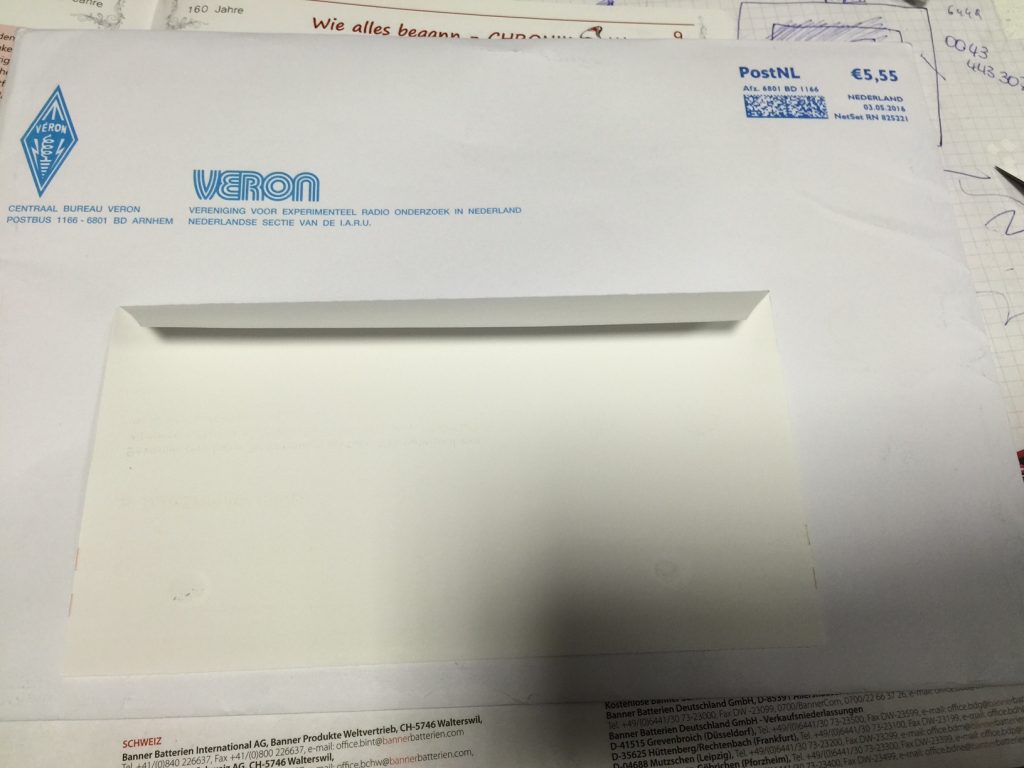 I have to shout out a big THANKYOU again to all the Dutch HAMs that are interested in my Project.
About 2 years ago the Project started as a ProofOfConcept. I wanted to prove myself and my friends that i could build this Thing. Now there are already 3 People that are interested in helping me to test the rotor so one day we can publish the Plans and Files and know that it can be done and it works…
A really really big ThankYou goes out to Chris van den Berg (PA3CRX) who wrote this big and great Artilce for the Electron Paper.
best wishes from Austria
Hans