Sunday was Electionday in Austria.
After all the hustle i had some Time and noticed that a nice high (60°EL) Ao-85 pass would come.
I actually never tried to make a QSO over a satellite until now and only used a SDR with a Preamp for receiving.
So i took the Rotor and set it up in the Garden.
I never have received Ao-85 until then and i was very curious if i could receive him without a preamp with my normal Handheld Yaesu FT-2DE.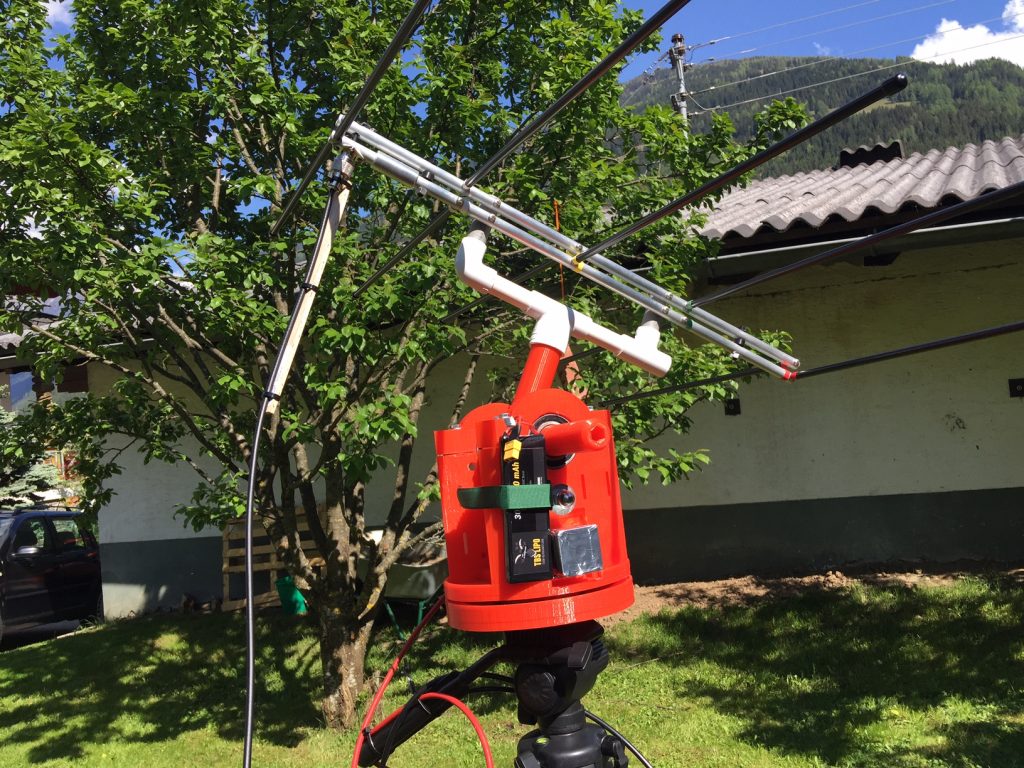 First i had some trouble with the wifi connection to the Rotor but i solved it just in time, shortly before AO-85 blasted over the Mountain.
After the first clearly understandable Voices from a Ham from the Netherlands i heard a lot of People from everywhere across Europe.
There were hams from Belgium, France, Germany and Swizerland. Unfortunatly it was a very busy pass and i there was no space for me to make a QSO.
But i am very happy that my Rotor Setup works very well with a Handheld Radio. I will try my Luck with some next passes. Maybe we have a QSO some day. =)
Best wishes
Hans