On may 1st was the yearly All Austrian Contest. The goal in this Contest is to reach as many Austrian Stations as possible. You get multipliers for every new district, for a stations from the state and when you operate with a power supply off the grid.
This year was the first time i participated in this Contest and it was a Hell of a lot fun. 🙂
The location i have chosen was our small "chalet" on a mountainside where i life.

The main thing why i have chosen that location is because we have a water turbine on there. All energy needed there comes 100% off the grid wich is nice because of the extra multiplier. 😉


The antenna i wanted to use was a NVIS antenna that i have build according to a pdf from OE7OPJ. I was using i 3d printed Topcap. You can find the designfiles for 3d printing on Thingiverse.

The feederline was 45m long Coax Cable. I put the coax cable on some electric fence posts so it doesnt lay on the ground and gets wet.
On 6 in the morning local Time the next day i drove again to my improvised shack to setup my Station. I have chosen to use my "Portable/Emergency Station".

In total i have made 57 contacts in the first period and 78 contacts in the second period. I have only worked on 80m because the 40m band didnt work that day. (At least not for me ;))
I dont know if that is good or bad and i would really like some comments from other participants to see their results.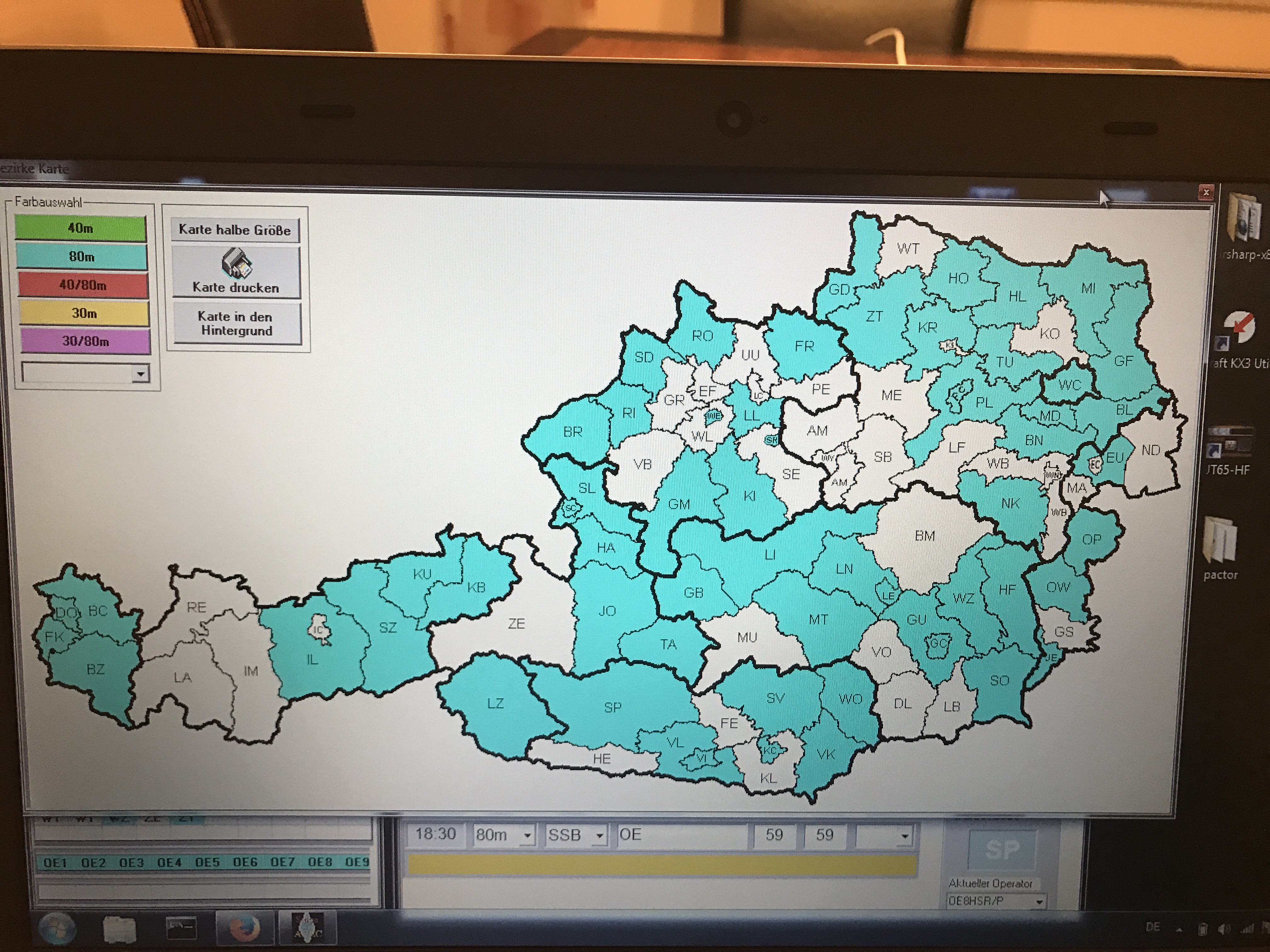 As said before. It was my first contest and it made a lot of fun. I am looking foreward to next year. =)
Best wishes
Hoonse