Before i moved to our new House i lived in a smaller Flat. I bought a cheap table for my Room and it was not that good. For my new Shack i wanted something decend so i decided to build my own.
I wanted 2 long Tables to fit all my HAM Radio Gear on it and still have place for a work Computer and some other Stuff.
I searched a long time for the wood board and had a hard time finding something for a decend price.
In a local store i found out that you could buy kitchen workplates in the measure that you wanted for 50€/m (thats like 18$/feet?!? :))
I ordered 2 boards and it took a month to get delivered. In the meantime i ordered some sockets that can be build in the table and a cablecanal that will be put under the table. So there is no mess with all the cables.

It took me an evening to drill the holes for the sockets and mount the cablecanal.
A few weeks later i finally had the time to build the feet of the table and you guessed it, I used the good old 6/4" pipes. 😉
On a Saturday i cut the pipes and assambled the feet and on the afternoon i mounted the feet on the plates.

The whole table got quite heavy and i had a hard time flipping it over but i did it somehow.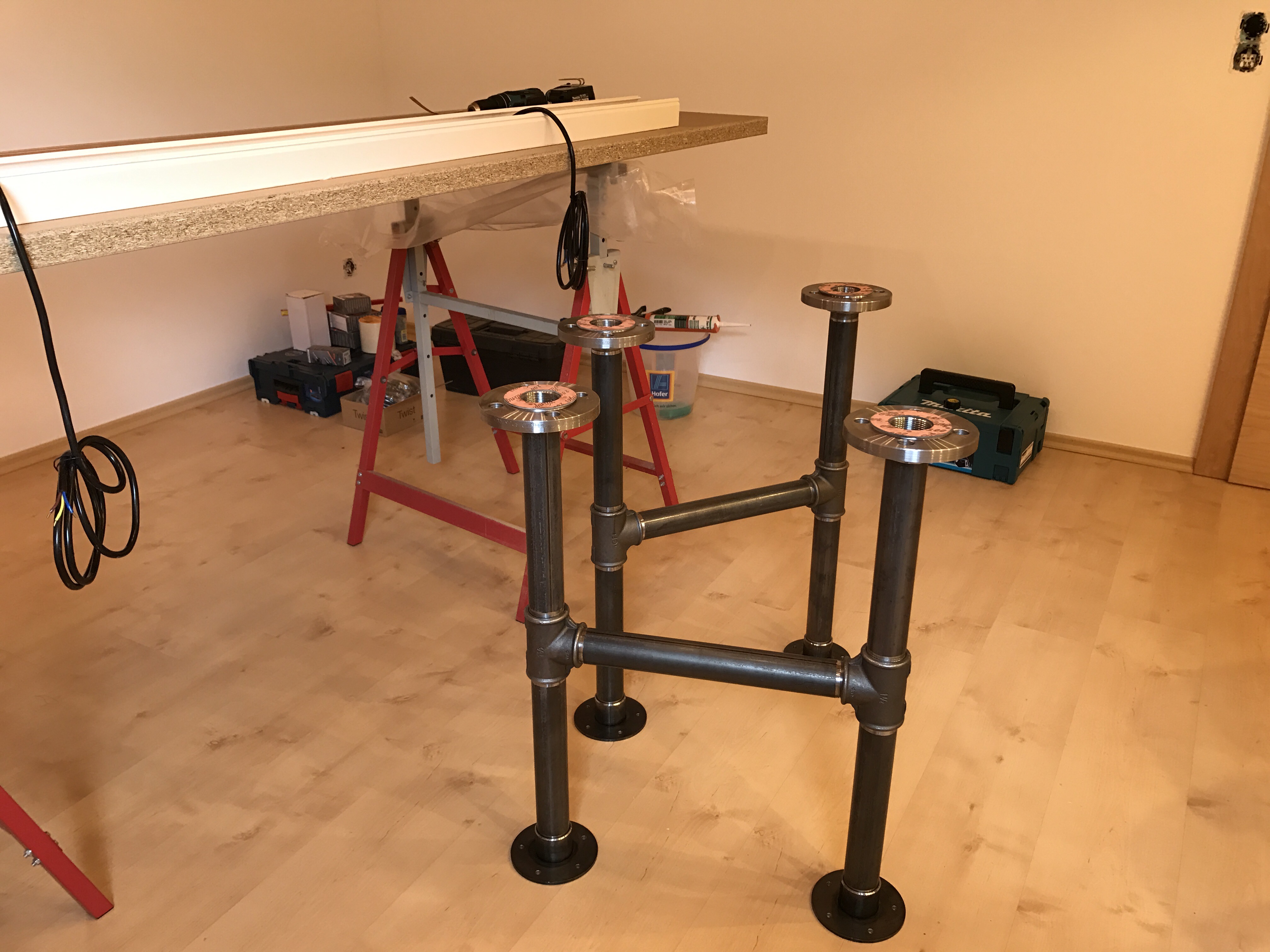 So finally the Table was finished and i grabbed a well earned beer too look at the finished Project.

Best wishes
Hans